Packing Supplies & Boxes
Even the most elite packer and mover can occasionally forget a thing or two. At AAA Self Storage, we've got you covered. Whether you need an entire moving kit or just underestimated your tape or bubble wrap needs, we offer a complete line of moving supplies to help enable a seamless move. 
Boxes
Look no further for all of your boxes and accessories. We offer a wide range of cardboard storage cubes, as well as products that help keep your dishes and glasses intact while inside. From holding just a few items (17"x13"x13") to keeping your suits looking fresh (24"x24"x45"), you can stop by an AAA facility near you to pick up the right size box for all of your needs.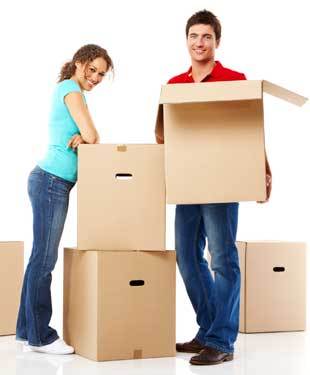 Locks
Although our facilities feature 24-hour surveillance, electronic gates, and fenced perimeters, it is always recommended that you take security into your own hands as well. At AAA Self Storage we have a variety of locks to choose from.
Packing Supplies
While gathering and assembling boxes is an obvious place to start, it's easy to overlook the importance of the little things like tape, markers, labels, packing peanuts, bubble wrap, and mattress covers. That's why we offer all of these supplies in our office. When it comes to packing, you can never be too prepared or too protective.
With our complete line of packing supplies, Free Truck Rental program, and clean, secure self storage units we provide everything you need to make a move. Whether you're storing an entire home or just need a little extra space, look no further than AAA Self Storage. Give us a call and we'll be happy to help!